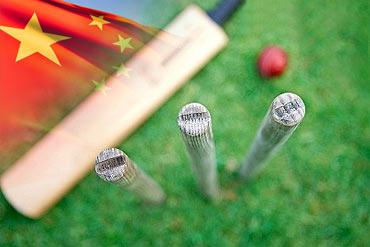 C

hina will make its bow in international cricket on Saturday amid high-pitched excitement and huge expectations at the sport's Asian Games debut.
A full house will cheer the Chinese women as they take on Malaysia in the opening match at the brand new 12,000-seater cricket stadium in the university area of Guangzhou.
All tickets for the week-long women's tournament have been sold out, a stunning endorsement of the International Cricket Council's vision of China being one of the sport's major new markets.
The men's competition will follow from November 21 with all matches being played in the popular Twenty20 format.
Rashid Khan, the former Pakistan international who now coaches the Chinese, said the excitement among his wards at the chance to display their wares to the world was palpable.
"It's a big thing for all of us," Khan said.
"Our teams have prepared hard for the tournament, and although I can't promise a gold medal, they will surprise a lot of people," he added.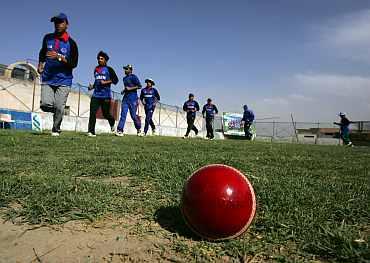 K

han, who began coaching in China in 2006 as part of an initiative by the Asian Cricket Council (ACC), said it is not difficult to teach the locals a new sport.
"They learn quickly, they work hard and are supremely fit," he said.
"They took to fielding and bowling easily, but batting needs a lot of practice.
Still, they can hit a lot of fours and sixes," he added.
China face Malaysia, Thailand and Pakistan in group A with two teams qualifying for the semi-finals. The other group has Bangladesh, Hong Kong, Japan and Nepal.
Once the men take over next Sunday, the Chinese could be dwarfed by Asian Test-playing nations, Sri Lanka, Pakistan and Bangladesh, with the fast-improving Afghanistan also in the fray.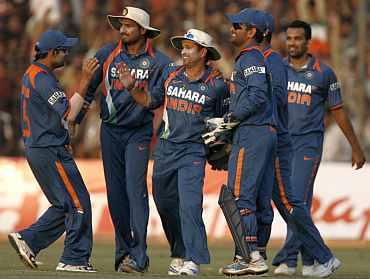 I

ndia's decision to stay away and the absence of the region's top players has taken the sheen off the men's tournament, but second-string outfits will still provide for compelling cricket. The powerful Indian cricket board refused to field teams at the Games owing to international commitments and domestic tournaments.
Sri Lanka, Pakistan and Bangladesh also have second-string teams in a competition that includes unfancied nations like Malaysia, Nepal, Hong Kong and Maldives.
ACC chief executive Ashraful Huq, was surprised at India's absence, but preferred to dwell on the positives and looked forward to a rousing competition between the other young teams.
"These cricketers are being groomed to be the stars of the future," the Bangladeshi official said.
"The tournament gives them and their opponents a tremendous opportunity to shine.
"As with the first Olympics and the first World Cup, we are at the dawn of a new age for the sport," he added.